Serene Valley is part of the green belt along the Moreleta Spruit in Garsfontein, Pretoria, South Africa.
It is roughly in the shape of a "Y" with Serene Street to the north, private properties along the east,
Hans Strijdom Drive to the south and Gilda Street and private properties to the west.
The short arm of the "Y" runs along the Constantia Spruit from Velddrift Street in the west
to where it joins the Moreleta Spruit.

(The yellow line shows the fifty year flood line.)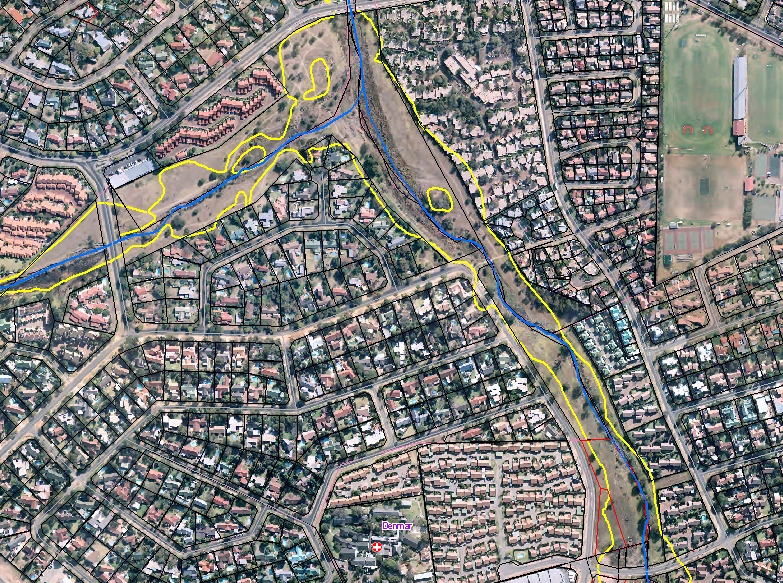 ---
home  / about / location / join / contact / calendar / gallery / links / birds / trees / wetlands / biodiversity